Frameworks
Three flowcharts are provided to depict the process generally discussed in this document for establishing default and site-specific soil background and using background in risk assessment:
Framework 1 depicts the process for establishing

default soil background

Framework 2 depicts the process for establishing site-specific soil background
Framework 3 depicts the process for using

soil background

in risk assessment
The process outlined in the frameworks can vary based on a specific situation and the regulatory agency providing oversight. Geochemical evaluations and environmental forensics can be used in any step of the process. Users are encouraged to review the referenced sections of this document for details on the elements of the process described in the frameworks.
Framework 1. Establishing Default Soil Background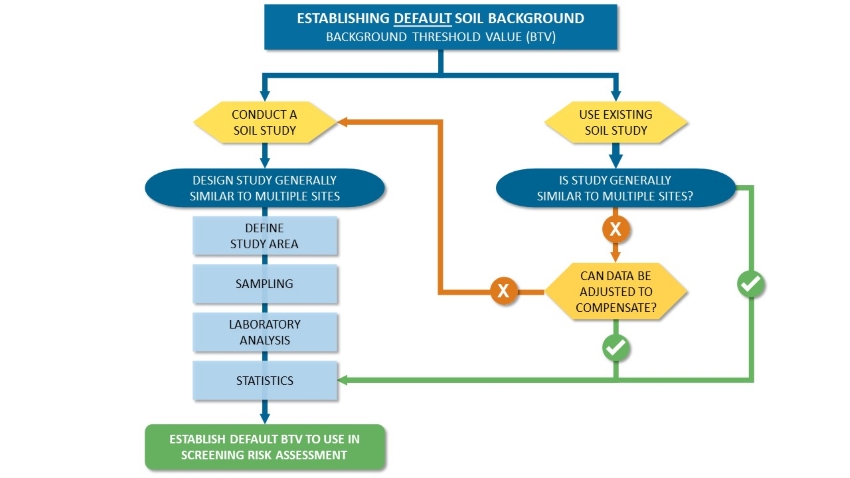 Framework 2. Establishing Site-Specific Soil Background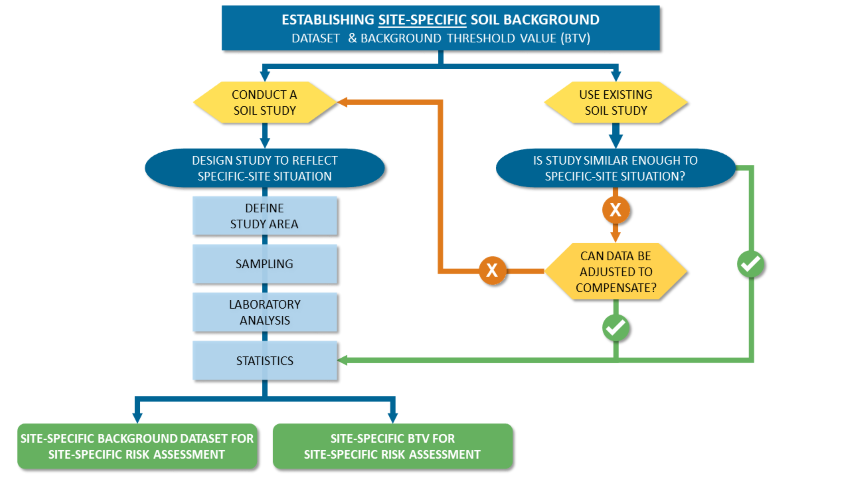 Framework 3. Using Soil Background in Risk Assessment